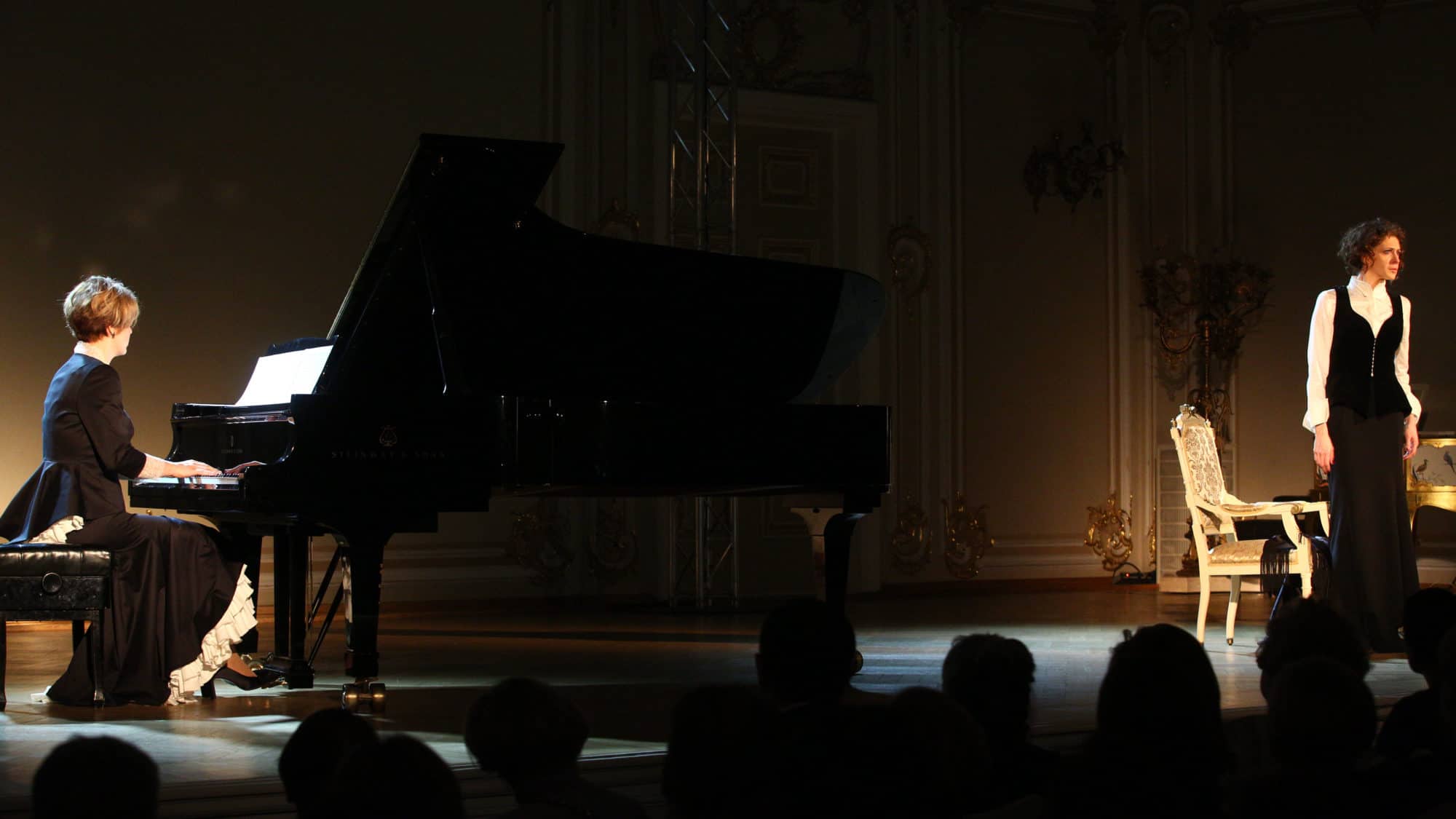 An Unknown Friend
An Unknown Friend
Seamlessly blending theatre and music, actress Kseniya Rappoport and pianist Polina Osetinskaya bring Ivan Bunin's An Unknown Friend to life. Inspired by Bunin's correspondence to an admirer in Dublin, this little-known short story from the mid-1920s comprises several love letters from a married woman living in a foreign land to her favourite author – whom she's never met. In this unique performance, Bunin's text will be accompanied by a delicate musical programme featuring pieces from Tchaikovsky, Rachmaninov, Debussy, Fauré, alongside contemporary Russian composers Anton Batagov and Pavel Karmanov.
Please note the spoken word element of this performance will be in Russian with English surtitles.
A portion of the proceeds from tonight's event will be donated to The Gift of Life charity foundation. A charity dedicated to offering hope and practical care to children and young adults whose families cannot afford treatment for cancer and other life-threatening illnesses. 
×
SUBSCRIBE
Receive our digest once a week with quality Russian events and articles
SUBSCRIBE
Receive our digest once a week with quality Russian events and articles