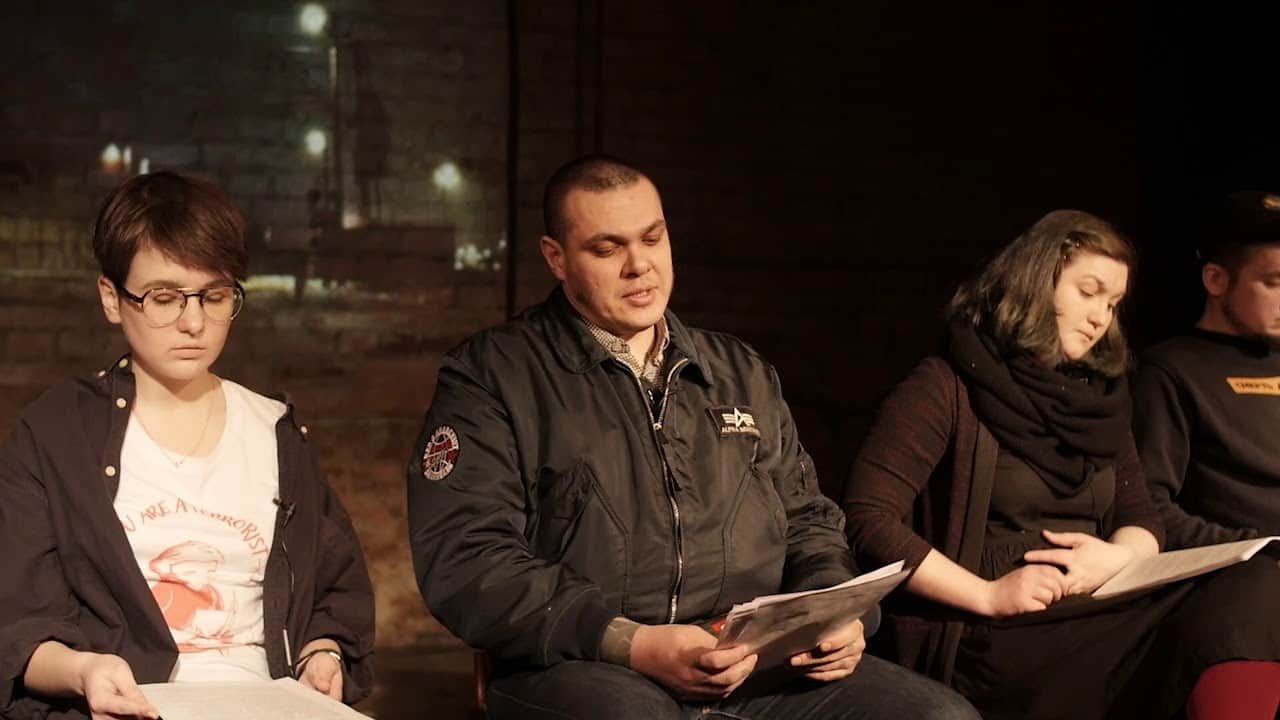 Performance: 'Torture' by TEATR.DOC
Pioneers of Russian documentary theater TEATR.DOC present a one-off verbatim performance of TORTURE,
based on the on-going Penza Case, performed by former political prisoners, human rights
activists and journalists.
During Russia's 2018 World Cup, the FSB arrested 11 young antifascists and anarchists, linked only by playing an online game. Once arrested, these boys vanished for two days.
Their relatives, lawyers and human rights activists could find no trace of them. When human rights activists finally located them in an FSB prison they were seen to have bruises, injuries and traces of electric shock. All those involved had signed confessions under torture linking them to a terrorist cell, but later they refused to testify.
The Royal Court Theatre welcomes for the first time Moscow's legendary Teatr.Doc.
Torture is directed by Zarema Zaudinova and is written and performed by Alexey Polikhovich, Alexey Sutuga, Yegor Skovoroda,Maxim Pakhomov and Zarema Zaudoniva.
It will be accompanied by a live soundtrack by cellist Alina Anufrienko.
No registration and no tickets are needed for this events, it's free, everybody are welcome!
×
SUBSCRIBE
Receive our digest once a week with quality Russian events and articles
SUBSCRIBE
Receive our digest once a week with quality Russian events and articles