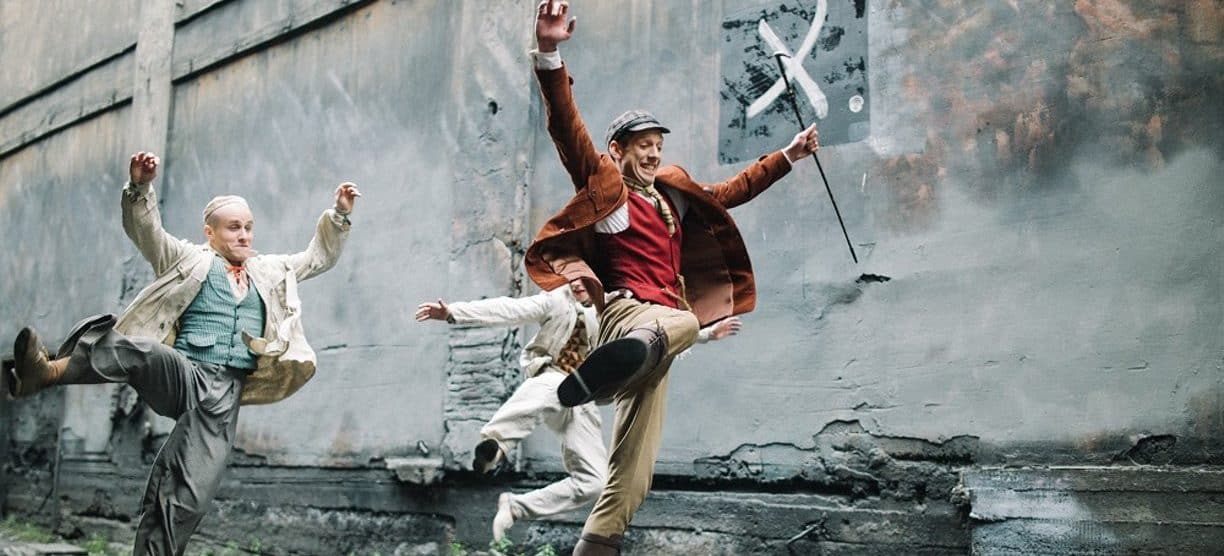 RFW: Kharms
Thu, 23 November

7 : 30 PM
Russian Film Week: Screening of "Kharms" followed by a Q&A with director Ivan Bolotnikov, producer, actors Wojciech Urbanski, Aiste Dirziute. 
In Russian with English subtitles.
Year: 2017
Country: Russia
Director: Ivan Bolotnikov
Screenplay: Ivan Bolotnikov, Sergei Soloviev
Producers: Andrey Sigle, Sasho Pavlovski, Leonid Chub
Cast: Wojciech Urbanski, Aiste Dirziute, Darius Gumauskas, Artem Semakin, Andrey Feskov
He considers himself a genius but the publishers refuse to print his works. He loves women but they don't always understand him. Constantly without money and out of touch with reality. The elegant fop Daniil Yuvachov names himself Kharms – a name just as effective as his appearance. Loosely based on the biography of Daniil Kharms, the renowned Russian absurdist author of the beginning of the 20th century.
×
SUBSCRIBE
Receive our digest once a week with quality Russian events and articles
SUBSCRIBE
Receive our digest once a week with quality Russian events and articles